Communication solution for hotels
MiVoice Office 400 Hospitality
---
The Mitel 400 Hospitality Package is the ideal professional solution for communication and administrative tasks in hotels and businesses offering guest management services.
Excellent customer service is guaranteed by extensive a range of telephones for reception, rooms and staff, reception management software and an interface for integration with most hotel management systems available on the market.
The emphasis is on providing the staff with a user-friendly solution so they can perform tasks quickly and efficiently. For the staff, this can lead to greater job satisfaction and more time to cater for guests needs.
Key benefits of the Mitel 400 Hospitality Package include the following:
Check-in and check-out – activating / locking the phone
Writing messages for the guests – the Message Waiting LED on the room telephone when a new voicemail is received.
Wake-up calls – impossible to miss wake-up calls – simple management
Displaying and recording cleaning statuses and maintenance instructions
Automatic phone bill printing with personalisable template
IVR hotel system – quick service of incoming calls – to the reception desk, conference department, SPA center, restaurants and other units in the hotel.
Cost optimizations– The Hospitality Package is easy to integrate into the existing infrastructure, intercoms and cameras, building management, external property management systems (PMS) and IT infrastructure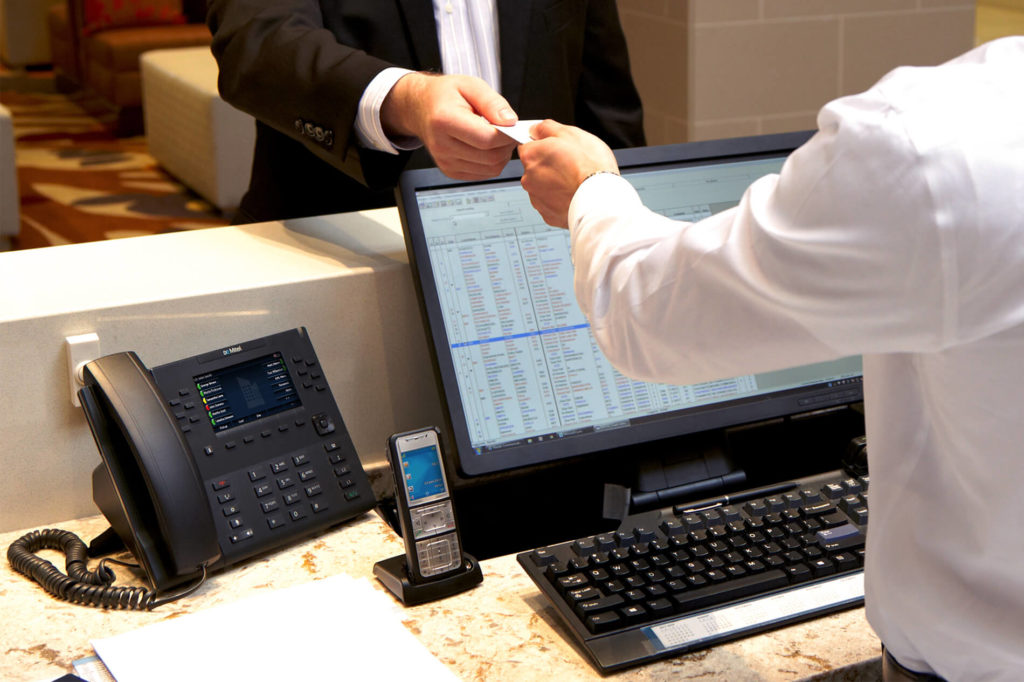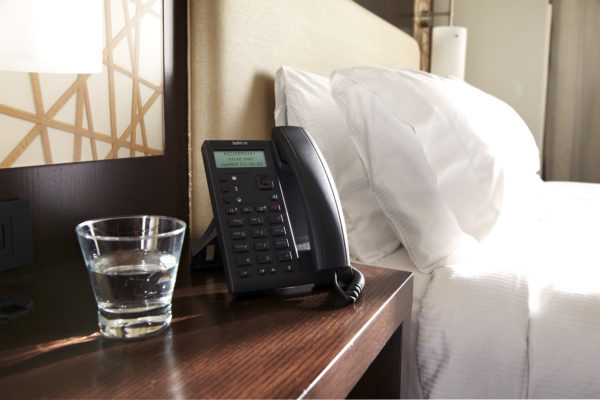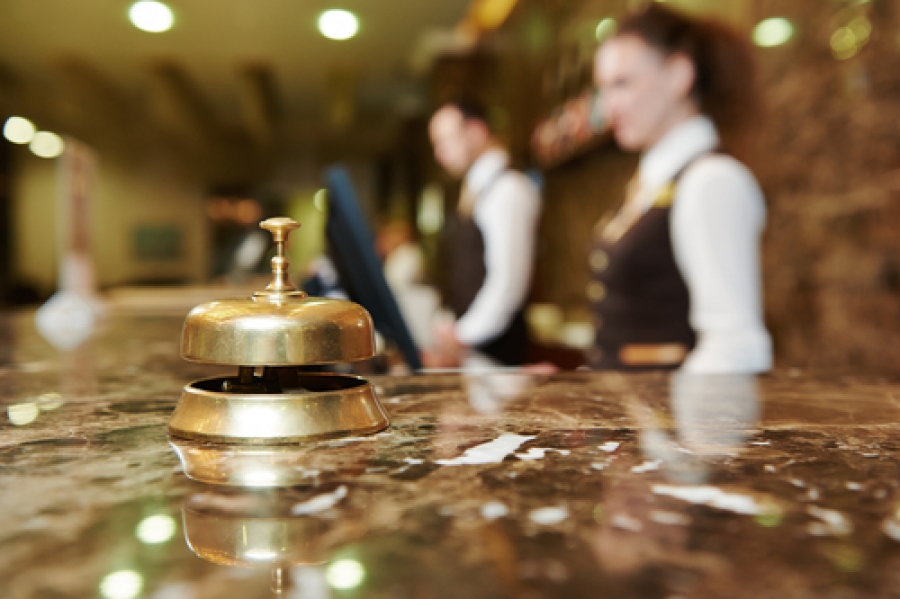 Advantages for the staff
---
Efficiency and high productivity:

Specific functions, such as check-in, including the recording of guest data plus special guest requirements, setting of guest languages and wake-up calls, are all available. During check-out the staff are perfectly supported, and the work processes sped up, by functions like automatic bill printing and room cleaning status display

Informed at any time:

The room personnel can change the room status, for example, from "being cleaned" to "cleaned", simply by entering a code on the room telephone or on the wireless DECT phone. This way, the reception and hotel management are always up to date

For each need the right phone:

A wide range of phones for reception, back office, cleaning and maintenance teams.
Advantages for the guests
---
Excellent service: Speedy and easy check-in and check-out processes

Room phones: A wide range of intuitively deployable handsets tailored to customers' needs

Detailed phone bills: Including call data and charges

Wake-up service: Impossible to miss wake-up calls, thanks to an unadjustable minimum volume; the staff are informed about any unanswered wake-up calls

Message reception: The Message Waiting LED on the room telephone can be switched on and off from the reception The light goes on automatically when a new voicemail is received. The guest is connected to reception or directly to the voice mailbox by pressing a button