Unified communications combine voice, video, instant messaging, and more to provide an integrated platform
for improved communication and learning experiences.
Integration of devices and systems to foster communication and collaborative experiences
Enhanced phone and communication system for sharing info and data
Networks optimized to provide the right levels of quality of service for voice and video traffic
AllVoice will lead your company to a position with greater strength and better technological performance. We consistently achieve these results by offering reliable, affordable IT support and solutions tailored to the unique needs of your business.

Avaya
AVAYA is a worldwide leader
in the delivery of
contact center,
unified communications &
cloud business solutions.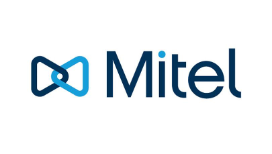 Mitel
Mitel is an international producer of telecommunications equipment. With 45 years of industry leadership, Mitel helps businesses connect, collaborate and provide better experiences for their customers.