Ascom solutions for hospitals
ASCOM already offers solutions that can dramatically improve communication and collaboration within hospitals—solutions that can help enhance patient safety, staff satisfaction and clinical workflows.
Non-integrated communication systems and technologies are a costly burden on strained healthcare resources. But the Ascom Healthcare Platform is showing a way forward. It combines products, services and insights into how modern healthcare really works.
Find out why hospitals around the world and also in Poland use Ascom teleCARE IP paging systems and Ascom IP-DECT communication systems. Call or write to us today for more information on all the possibilities and useful functions of ASCOM systems.
Watch now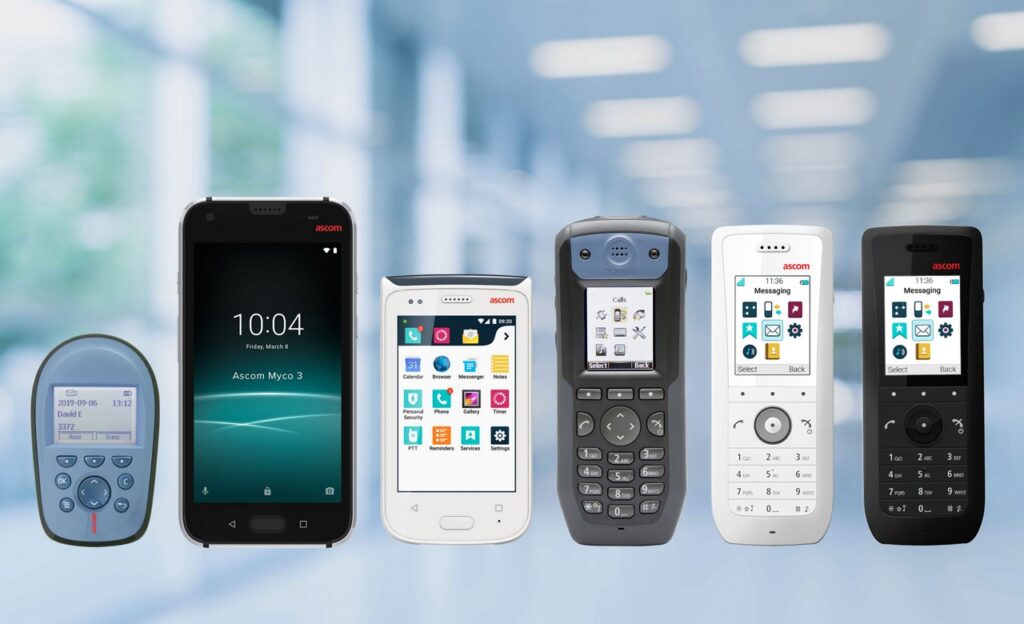 Patient Satisfaction
---
Less waiting time
Better contact with staff
"silent hospital"
Security
---
Recording / registration of calls
Confirmation of delivery of the summons
Certification for work in a hospital
High functionality
---
Connection to monitoring systems patient
Integration with medical systems
Easy management
Low costs
---
Low installation cost
Low maintenance cost
No internal call costs