Telefony biznesowe, urządzenia i akcesoria
Wszechstronna rodzina nowoczesnych telefonów biznesowych zaprojektowanych z myślą o współczesnym mobilnym stylu pracy
Seria 6900 IP to pokaźny zestaw telefonów stacjonarnych z krystalicznie czystym dźwiękiem, zaawansowanymi funkcjami i szeroką gamą akcesoriów zwiększających produktywność i mobilność we współczesnym środowisku biznesowym.
Telefony z serii 6900 zapewniają krystalicznie czysty dźwięk dzięki wyjątkowej słuchawce bezprzewodowej zoptymalizowanej pod kątem głosu oraz wydajnemu zestawowi głośnomówiącemu. Niezrównaną elastyczność osiągnięto dzięki szerokiej gamie akcesoriów instalowanych przez użytkownika, które umożliwiają dostosowanie telefonów do konkretnych potrzeb użytkownika.
Seria ta obejmie następujące modele: MiVoice 6920 IP Phone, MiVoice 6930 IP Phone, MiVoice 6940 IP Phone and MiVoice 6970 IP Conference Phone.
Watch now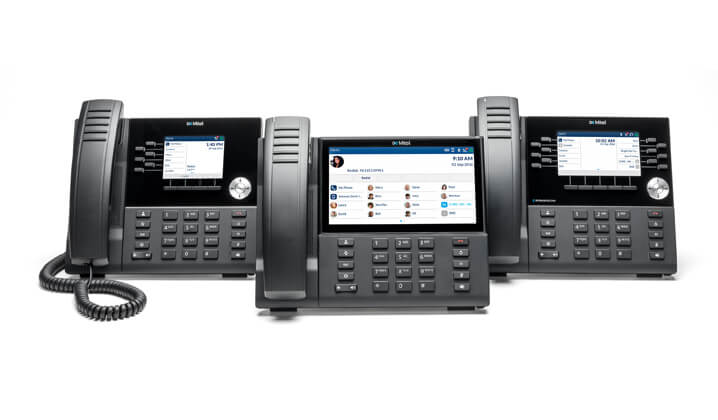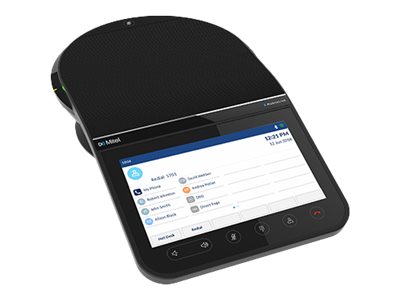 Eleganckie telefony
---
Wybieraj spośród rozbudowanych modeli, aby zaspokoić potrzeby użytkowników biznesowych na każdym poziomie
Zaawansowane funkcje
---
Wypełnij lukę między telefonem stacjonarnym a urządzeniami mobilnymi dzięki technologii MobileLink
Bogata oferta akcesoriów
---
Dostosuj każdy telefon do swojego stylu pracy dzięki największej w branży ofercie akcesoriów
Perfekcyjny dźwięk
---
Technologia dźwięku Hi-Q firmy Mitel zapewnia wyjątkową jakość z dźwiękami wysokiej rozdzielczości, zapewniając niezrównane wrażenia komunikacyjne użytkownikom