Audiocodes
---
W środowisku korporacyjnym SBC tworzą skuteczny punkt rozgraniczający między biznesową siecią VoIP, a łączem SIP usługodawcy, wykonując mediację protokołu SIP i obsługę mediów oraz zabezpieczając korporacyjną sieć VoIP.
In the service provider core, AudioCodes SBCs can function as peering SBCs between operator networks or as access SBCs delivering security and protocol normalization.
Rodzina produktów SBC Mediant obejmuje szereg platform, które oferują opłacalną funkcjonalność SBC i opcję hybrydową (SIP do TDM, SIP do SIP).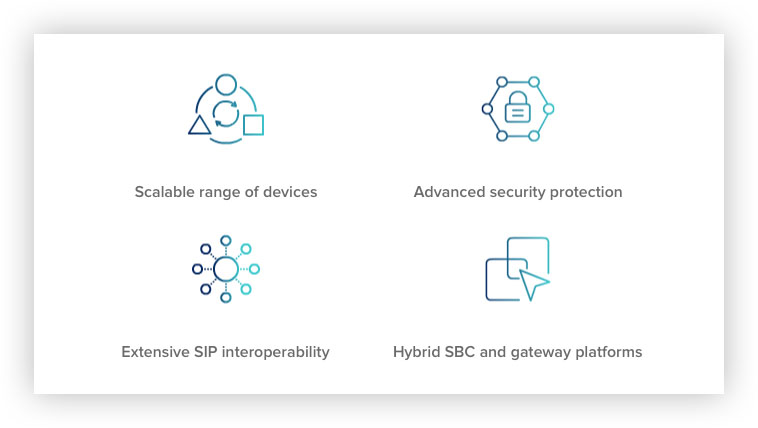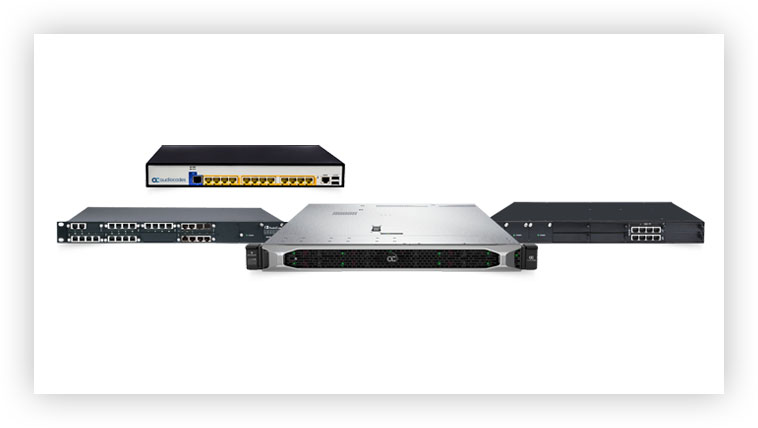 Zalety
---
Skalowalna oferta produktów odpowiednich do wdrożeń dla przedsiębiorstw i dostawców usług
Zapewnia płynną migrację ze starszej telefonii do infrastruktury opartej na protokole SIP
Zapewnia odpowiednie zabezpieczenia w celu ochrony przed złośliwymi atakami i oszustwami
Wdrożony jako dedykowane urządzenie lub oprogramowanie działające w środowiskach wirtualnych
Funkcje
---
Hybrydowe platformy SIP / TDM umożliwiają łączność ze starszymi urządzeniami

Identyczne kodowanie dla wszystkich modeli upraszcza szkolenie i zarządzanie

Certyfikowana interoperacyjność z wiodącymi dostawcami i operatorami UC

Zaawansowane możliwości konfiguracji SIP